President of the Papua New Guinea Lae MIssion, Elder Mark P. Peteru, was sustained as an Area Seventy at the April 2016 General Conference of The Church of Jesus Christ of Latter-day Saints.
Elder Peteru will be serving throughout the Pacific Area.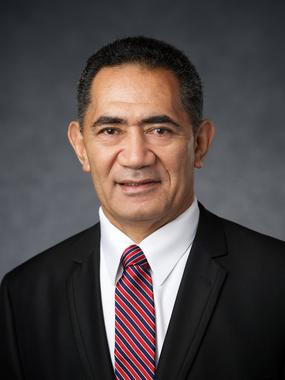 Elder Peteru was baptised in Wellington, New Zealand in 1978 and served as a full-time missionary in the Australia Sydney Mission from 1981 to 1983. 
He is a retired NSW correctional officer and returns in July to his home in Sydney after serving as the mission president of the Papua New Guinea Lae Mission.  
He has served in various church leadership positions including branch president, high councillor, bishop and stake president. 
Elder Peteru was born in Auckland, New Zealand on 28 May, 1958.
He married Ruta Leremia Luafetasaga Kalapu on 24 March 1984. They are the parents of five children and 13 grandchildren, with another grandchild on the way.