More than 500 faithful members of The Church of Jesus Christ of Latter-day Saints from the Gerehu and Kuriva districts came to attend a special conference at the Four Mile Chapel in Port Moresby.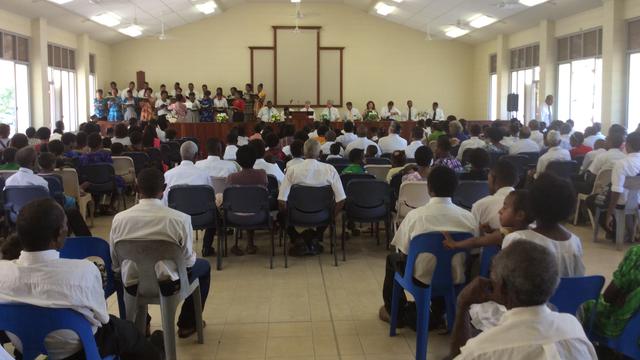 Braving the city heat at 34 degree celcius, (93F) they came by foot, by bus, and on truckloads from near and far.  Elder Jeffrey D. Cummings of the Seventy announced the merging of the Gerehu and Kuriva Districts into one, the Gerehu District. (Similar to Diocese) The new district has 7 branches: Gerehu, Anaita, Sabusa, Kuriva, Baramata, 8 mile and 9 mile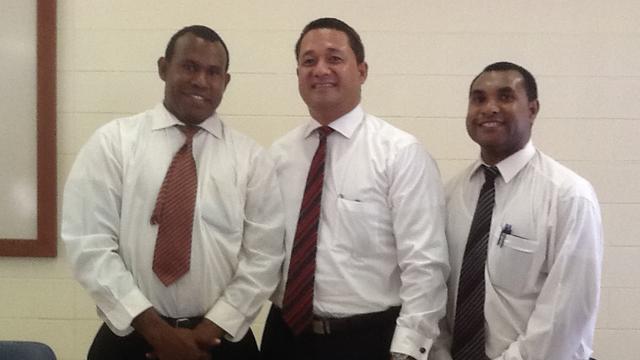 The new District President is Charles Tuigamala. He will be assisted by First counsellor Andy Pagere and second counsellor, Felix Mofe. Women auxiliary leaders are Barbara Liri, District Relief Society [women's organization) President, Josephine Omae, District Young Women (ages 12-18) President and Laura Poh, District Primary (children) President.
According to church leaders the merge was necessary to build and strengthen the capacity of leadership and membership in each congregation within the district.
Addressing the combining of the two districts, newly called First Counsellor President Pagere said, "This [merging] opens a new chapter. The Lord is on our side. This is His Church. He leads it. We welcome Kuriva. All of you are our families and friends. We hope to work side by side. Not too long [from now] we want to create a stake [a group of strong congregations]. I invite you to work with the District Presidency. It's a great day—a happy day."
President Tuigamala taught that hearts of the members must be knit together. He counselled, "The Lord did not call Gerehu District, Zion; or Kuriva District, Zion. He called his people Zion. If we are not one, we cannot build Zion. We build Zion beginning in our homes; one family at a time with a Melchizedek Priesthood holder who will counsel with his family. May the Lord bless each and every one of us."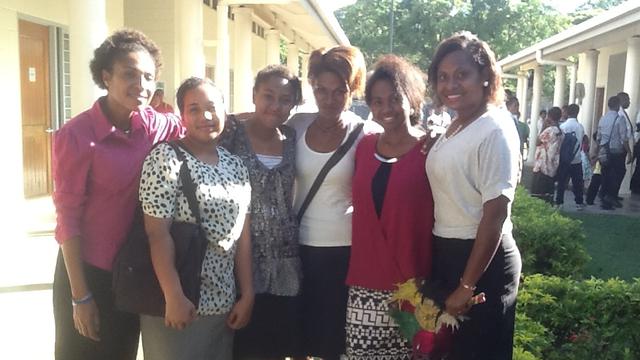 The final speaker at the conference and visiting Church leader, Elder O. Vincent Haleck of the Pacific Area Presidency counselled all to live according to the teachings of the Saviour Jesus Christ. "If we are to be called after the name of Jesus Christ, we must remember the name of Christ, we must speak of Christ, we must follow Him." He spoke of promised blessings to come if the members will be patient and be obedient. "This gospel will bless your family now and in the eternities."