Teenagers from The Church of Jesus Christ of Latter-day Saints hold regular youth activities at their local church meetinghouse.  One such activity was a combined boys and girls event focusing on the work and self-reliance a standard from the For Strenth of Youth pamphlet provided to each young person. It contains nineteen standards for living.
A message from the First Presidency of the Church to the youth states "Our dear young men and young women, we have great confidence in you. You are beloved sons and daughters of God and He is mindful of you. You have come to earth at a time of great opportunities and also of great challenges. The standards in this booklet will help you with the important choices you are making now and will yet make in the future."
During the evening the young people were taught to sew simple skirts from patterns they downloaded from the internet.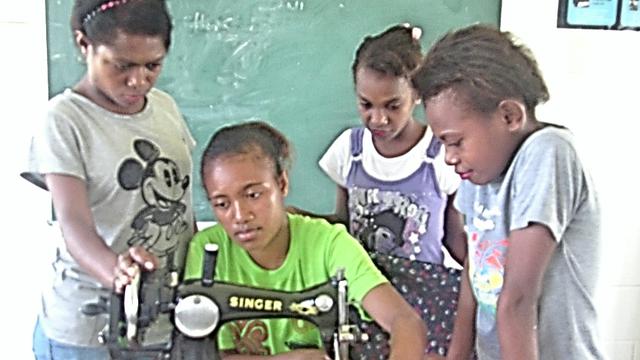 Then the boys and girls learned how to cook and make three different types of chicken recipes, curry chicken, chicken sandwich, and chicken adobo.  They first watched carefully as the master chef prepared his ingredients and prepared his dishes.
Next youth were divided into two cooking groups to use their newly taught skills. They worked as a team to prepare their ingredients, cook the recipes and present the dish to the judges. They were judged on the presentation, flavour and general art of cooking as a team.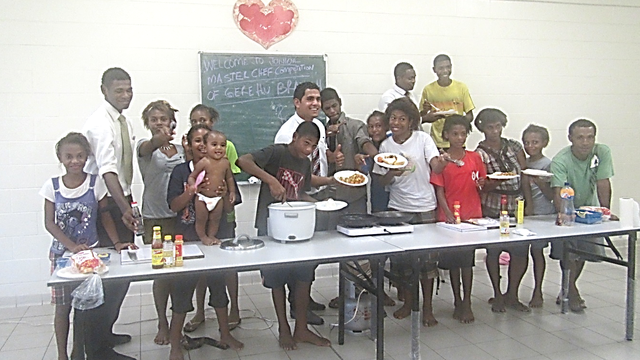 The activity was full of fun as the youth excitedly worked together in their teams to ensure ingredients were prepared well and the cooking was done in the given time-frame. The groups were also judged on cleanliness of their table and general cooking area.
All involved thoroughly enjoyed the evening as they learned life skills and enjoyed each other's company.