Jeffrey Donald Cummings and his wife Evelyn Cummings, members of the Emu Plains Ward, Penrith Australia Stake of The Church of Jesus Christ of Latter-day Saints, will leave their home in the Blue Mountains in July to take up a leadership assignment in New Zealand.
Mr Cummings will succeed Charles A Rudd as president of the Church's New Zealand Hamilton Mission.
The mission has 183 young missionaries and 27 senior missionaries who are also volunteering their service to preach the gospel of Jesus Christ.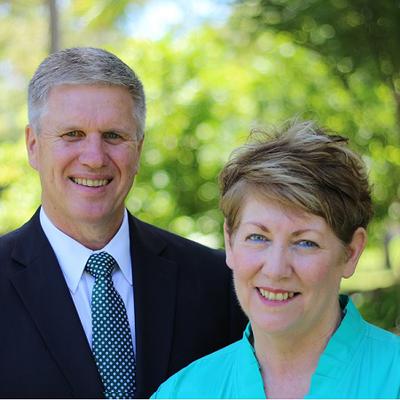 Previous Church assignments include former mission presidency counsellor, stake president, bishop, high councellor, and missionary in the Canada Vancouver Mission. A self-employed land developer born in Perth, Australia, to Donald Wilfred Cummings and Margaret Amy Oliver Cummings. He and his wife Evelyn Margaret Hooper Cummings are the parents of seven children.
Sister Cummings, born in Adelaide, Australia, to Thomas Frederick Hooper and Margaret Faunt Hooper. She currently serves in the Relief Society and has served  in a number of stake and ward auxiliary presidencies. She also served as a missionary in the Australia Sydney Mission.  
Elder Jeffrey D. Cummings currently serves as a Seventy over Papua New Guinea.  He has spent the last 5 years traveling to Papua New Guinea and the Pacific Islands to assist with leadership training, speaking assignments and establishing new congregation leaders. He recently travelled to Isumo in Papua New Guinea. See article here.  He is also the ecclesiastical leader for Public Affairs Department for all of Australia and Papua New Guinea. 
Elder Cummings commented, " I have enjoyed the many visits I have made to Papua New Guinea. It was a wonderful opportunity to serve my Heavenly Father and his children in this part of the world, to  witness the growth of the Church in this great country was remarkable.  My associations with the PNG saints will be deeply missed and the memories made there will be cherished. I am now grateful and humbled for this new calling to serve in the New Zealand Hamilton Mission. My wife and I are looking forward to working with Church leaders and the full-time missionaries to further spread the gospel of Jesus Christ."