A volunteer missionary couple from The Church of Jesus Christ of Latter-day Saints have spent over two and a half years digitizing records for the government of Papua New Guinea.  Anne and Henry Nom from Hamilton, New Zealand were assigned to serve as records preservation missionaries in the Port Moresby Papua New Guinea Mission.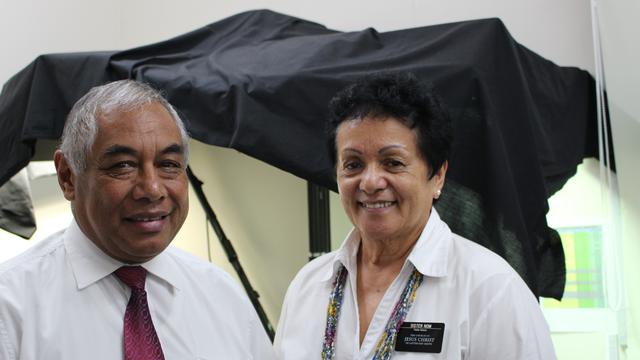 The Church contracted with the PNG government to preserve vital records such as births, deaths, and marriages.  The Nom's found that many of the record books were damaged by termites or had other problems that had to be resolved.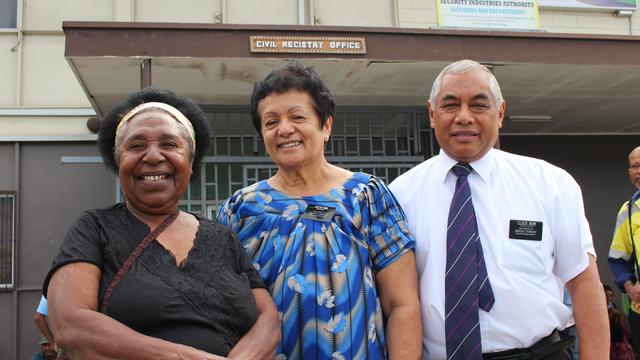 In December 2014, after 23 months of service, the Noms returned to their home in Hamilton, New Zealand.  They had only been reunited with family and friends for two months when they were asked to return to Papua New Guinea, Port Moresby to serve for another eighteen months.
For nine additional months they laboured to complete the digitizing effort the Church had contracted. During that time, over 659,000 records were digitized for the government of Papua New Guinea.
While playing volleyball with the staff of the Papua New Guinea Service Centre, Elder Henry Nom tore his Achilles tendon and had to return home for treatment and recovery.  The missionary couple were released from this second PNG mission.
Elder Nom has since recovered fully.  He and his wife are now serving as missionaries again, but this time in Hamilton, New Zealand in the LDS temple.  As patron housing managers, the couple schedules apartments for patrons who come from throughout New Zealand and overseas to attend the temple. 
If you would like to learn about serving a record preservation mission, please visit family search.org/records-mission.