Members of The Church of Jesus Christ Latter-day Saints visited Papua New Guinea long before the first missionaries arrived in 1980.
The Port Moresby Branch (a small congregation) was organised on 10th October 1979. Attending were mostly expatriates of Australia. Full time missionaries from the Australia Brisbane Mission arrived on 15th August 1980. On 19th October 1980, three new members were baptised. Some 63 investigators attended services the following Sunday.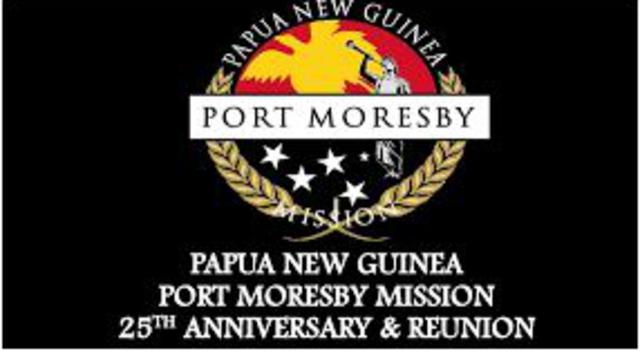 By October 1982, membership had reached 475 in three branches. Many of those converted had heard of the Church by word of mouth and contacted the missionaries to learn more.
By 1983, five congregations had been organised. A Church building was completed in 1984. Also, that year, two Papuans, Elders George Mauhi and Robert Goisisi, were called as full-time missionaries.
Within the past decade, The Church of Jesus Christ of Latter-day Saints in Papua New Guinea has achieved some of the most rapid expansion of missionary activity and outreach in the world.
The Church is celebrating their 25th Anniversary and Missionary Reunion 31 March- 1 April  2017.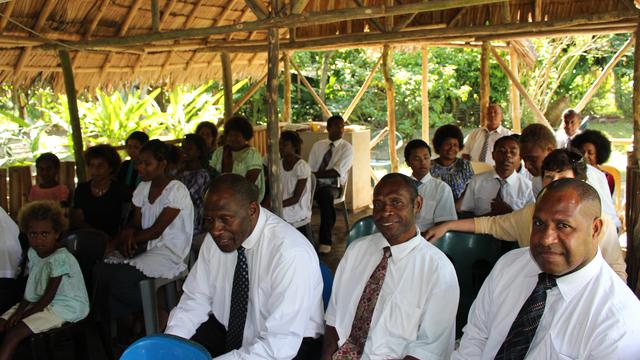 Mission President Voi R. Taeoalii and Sister Taeoalii invite members and returned missionaries to the 25-year celebration. The agenda for this special celebration is a follows:
On Friday, 31 March 2017 a 25-year Celebration will be held for returned missionaries and their spouses at the Port Moresby, Gabutu Stake Centre. A devotional will be held from 6pm to 8pm. A returned missionary dance will follow from 8pm to 10 pm. The dress for the dance is missionary attire. Transportation will be provided after the dance only.
 Saturday, 1 April 2017 All church members and guests are invited to attend the cultural celebration at the Port Moresby John Guise Complex from 2pm to 4pm. Transportation is not provided.
For further questions contact Port Moresby Mission Office at 325-2191.