Being missionaries and followers of Jesus Christ is not just about preaching the Lord's gospel message of peace, love and joy. It is also about extending a hand of service wherever it is needed.
The small Branch (congregation) of The Church of Jesus Christ of Latter-day Saints from Alotau on the Eastern bay of Papua New Guinea did just that last Saturday morning, the day prior to the Easter commemoration of the resurrection of the Lord and Savior Jesus Christ.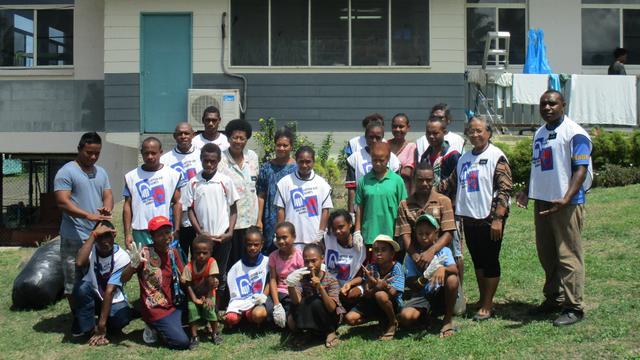 Almost 30 members of the congregation including young children, their local Church leader President Dixon Paladi and missionaries gathered at the Alotau General Hospital to wash and scrub the Operation Theatre, clean the yard, and plant palm trees to enhance the landscaping.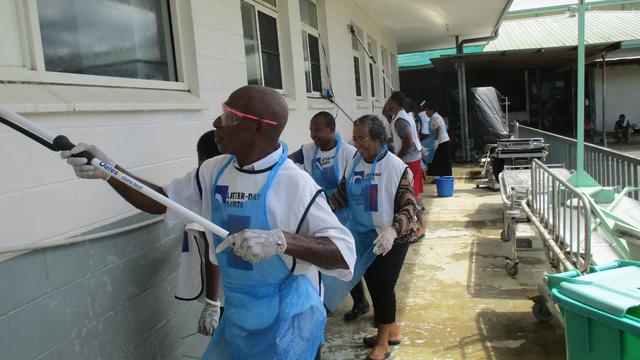 According to a staff member of the theatre, this is the first time such a service has been rendered, and he hopes this service will be an example to others. Many people were in awe when they found out that the volunteers were members of The Church of Jesus Christ of Latter-day Saints.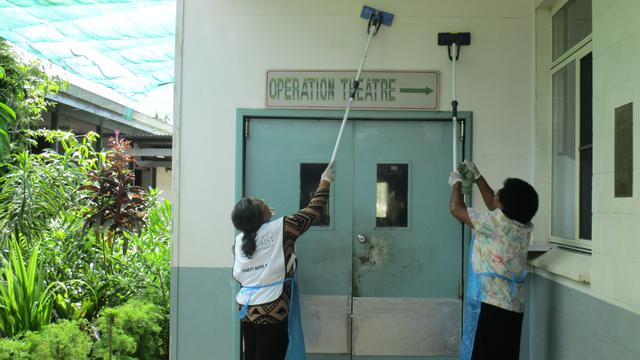 Through their service to others over Easter weekend the small Alotau congregation of Latter-day Saints individually and collectively bore witnness of their love for Jesus Christ, and their determination to serve Him who gave His life to redeem all of God's children.