About three years ago Patricia Omae, a mother in a remote Central Province of Papua New Guinea, organised a small preschool for the children of her village. She now has up to fifty children attending classes.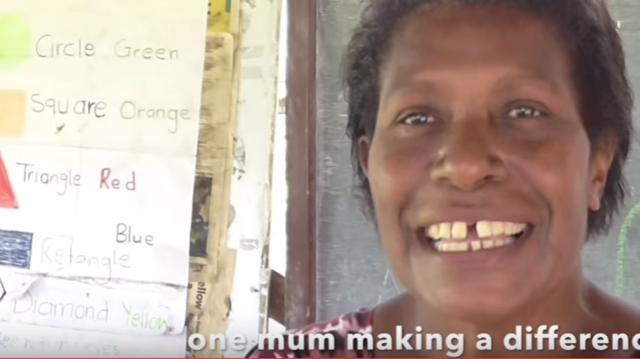 Omae is not a formally trained teacher, but draws on her years of experience as a teacher in her Church – The Church of Jesus Christ of Latter-day Saints. She uses the Mum's Preschool Booklet for ideas for curriculum content and learning activities.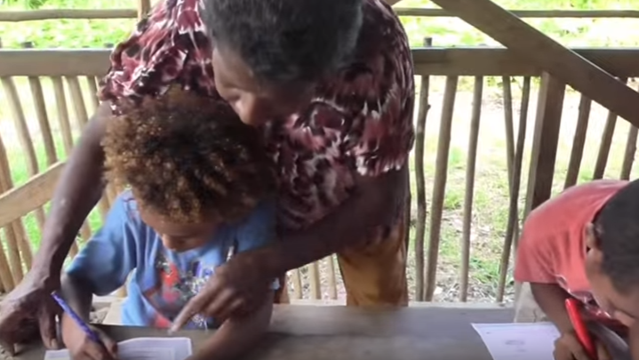 Her concern is to help children prepare for primary school.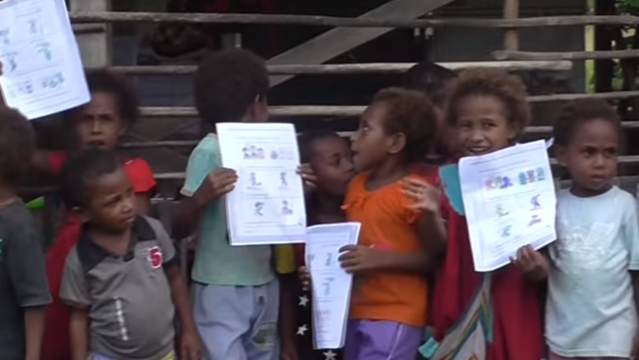 The preschool takes place in a space behind Omae's home. The children mainly focus on learning their ABCs, 123s, colors, and shapes. All the learning is done in English through songs, stories, dance, and lots of fun activities.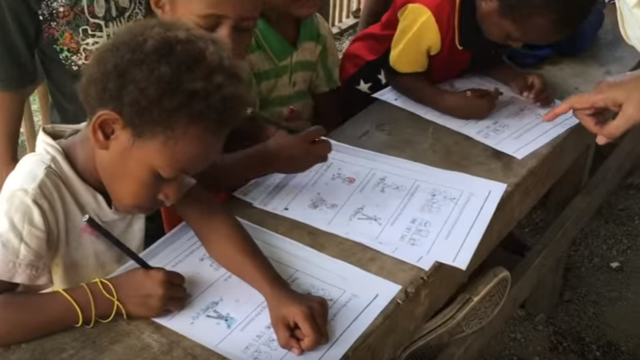 The children are flourishing in this positive learning environment. Local primary school teachers have commented to the Church's senior missionary, Sister Tua'koi, that the children starting at their primary school that have come through the preschool are often more advanced in their learning and attitudes, giving the children an advantage.
Watch this short video of the school in action.